We are a 360 Video Booth Rentals
360 Video Booth is your one-stop shop for all your video needs at any event. Our 360 video booth will make any wedding or Corporate Event unforgettable. You'll be the talk of the town, as our video booth allows your guests to document every moment of your event up close and personal with fun props. Every guest will leave happy with a video to remember your event. Whether you're Celebrating a Birthday or a Bat Mitzvah/Bar Mitzvah, Wedding, Quinceañera/Sweet Sixteens, or a Corporate Event. Our 360 video booth really stands out! In addition, you have an online gallery to share with your guests.
We Are 360 Photo Booth Motion Gifts
We are a 360 photo booth company that provides services in Fort Pierce, FL. We offer a wide range of services including photo booth rental, photo booth props, and photo booth packages. We also offer a variety of additional services such as custom photo booth design, custom graphics, and custom backdrops.
Take your party to the next level
Our vision is to be the best 360 photo booth company in Fort Pierce, FL. Our goal is to provide our clients with the highest quality services and products possible. We want our clients to have a memorable experience with our 360 photo booth services. The goal of our company is to provide our clients with a one-of-a-kind experience that they will never forget.
To give our clients the best possible 360 photo booth experience by providing high-quality photos, props, and customer service.
When it comes to planning any type of special event, there are a lot of important details that need to be taken into consideration. But one of the most important elements to think about is how you can make your event truly memorable for all of your guests. That's where our 360 photo booth services come in!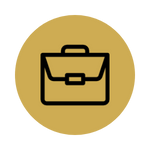 Experienced
We've been in the business of helping people capture memories for years, so you can trust that we know what we're doing.
Punctual
We know how important it is to stick to a schedule, so you can rest assured that we'll be there on time and ready to set up.
Affordable
We believe that everyone should be able to enjoy our photo booth services, which is why we offer competitive rates.
Fun
Our goal is to help you and your guests have a good time, so we promise to bring the party with us!